February 28, 2016 Victoria, BC (Allsportmedia) - Independent Sports News (ISN) will be sending ISN photographer and Allsportmedia.ca owner Erich Eichhorn to Las Vegas to cover the first to two North American stops on the HSBC Sevens World Tour March 4-6.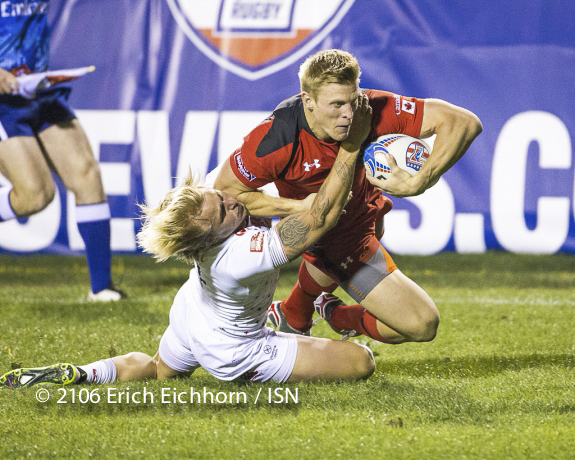 Team Canada player John Moonlight doesn't do down easy, using an elbow for good measure - Erich Eichhorn image
The Canadian mens side, returninng to Canada after playing down under in Wellignton and Sydney, will attempt to better their world 12 place standing opening play Friday afternoon against South Africa, followed by USA and Wales in day one action.
Canada returns home the following weekend in the inaugural Vancouver stop at BC Place
Stay tuned for day by day recap of both Las Vegas and Vancouver.